New USA Technical Director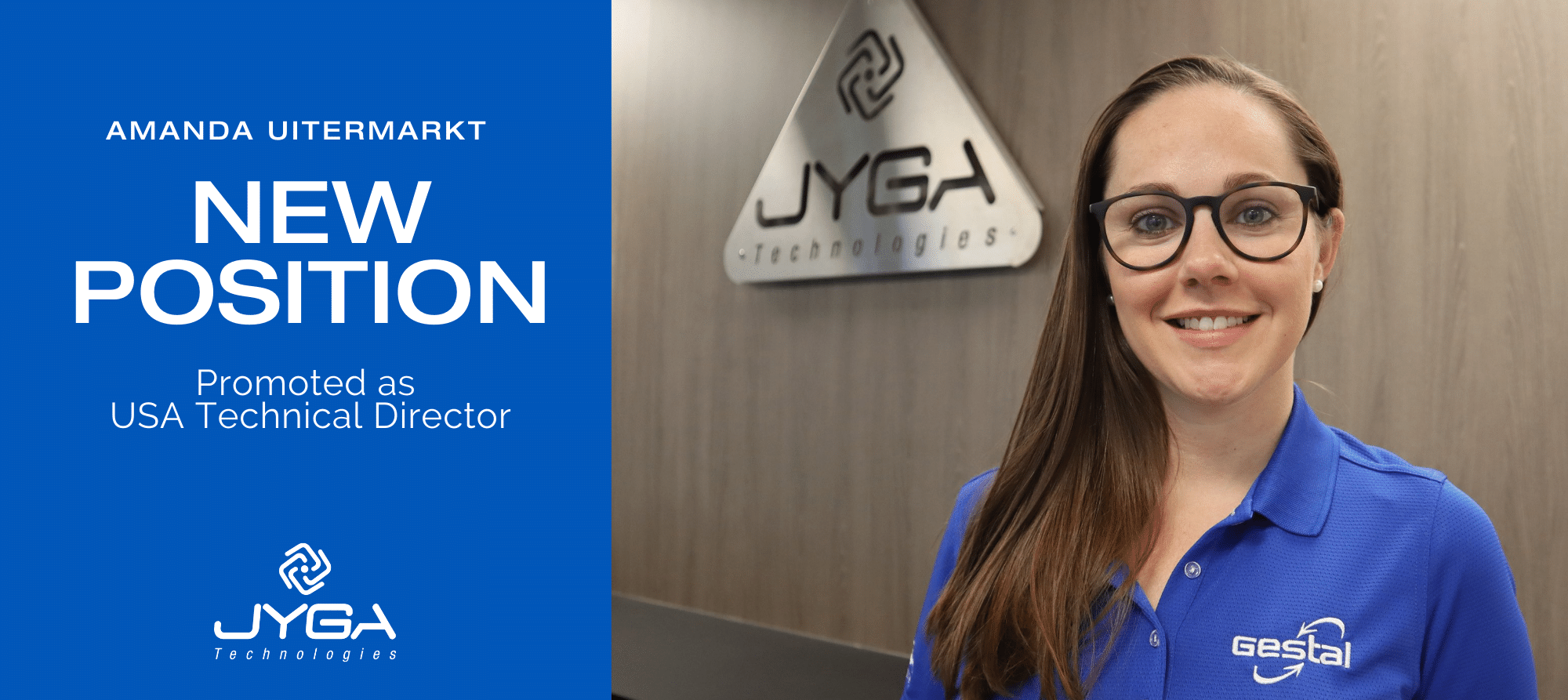 For Immediate release
Garnett, Kansas — Jyga Tech USA, Inc. is very pleased to announce Amanda Uitermarkt as USA Technical Director. Amanda's promotion is natural considering the company's expansion and her experience and knowledge regarding both Gestal products and pork production. This change will allow JYGA USA to maintain the high level of customer service that is the pride of all Jyga teammates.
"Amanda has been a key part of our success for the last 4 years, and we were thrilled to promote her to this important position," said Dr. Hyatt Frobose, USA Commercial Director. As our American team grew, it was obvious to us that we had to appoint a trustworthy person in this role.
Mrs. Uitermarkt joined Gestal/JYGA Technologies in 2018 as a Sales and Technical Service Representative in the Midwest area.
« I am excited about the opportunity in my newly developed role to work closely alongside all the US sales reps and with US customers. As a whole, we are a very service-oriented group, and my greatest satisfaction is from helping find solutions, so this position was a very natural fit. We truly have some of the most amazing customers, and it's a privilege to assist them with their projects.

I'm very excited to be a part of the continued growth that Jyga USA is experiencing, and I am thankful for Dr. Frobose's continued trust in me.» -Amanda
HER BACKGROUND
She graduated from the University of Tennessee in 2011 with a Bachelor's in Animal Science and then graduated from Kansas State University's applied swine nutrition program with a Master's in Swine Nutrition in 2013. Immediately after graduation, Amanda joined Carthage Innovative Swine Solutions, LLC for almost 5 years and assisted in research projects on commercial wean to finish and sow sites. In her past role, she assisted producers and integrators from start to finish on new constructions or retrofit projects and with the integration of precision feeding equipment.
ABOUT JYGA TECHNOLOGIES
Jyga Technologies became the first company ever to design and manufacture electronic feeding systems, which assures all your sows to get the perfect feed intake leading to great results. Strong of its expertise and having developed the first computerized swine feeding system in the world. It is not surprising to see this company being distinguished from the others by the diversity of its competencies. Indeed, Jyga Technologies conceives and manufactures completely its Gestal feeding systems at its plant located in Canada. From electronics to software or plastic moulds everything is evaluated and tested at its experimental farm of 2,200 sows.
To contact Amanda :
[email protected]
For media requests :
[email protected]