Welcome Helena Echberg to the Team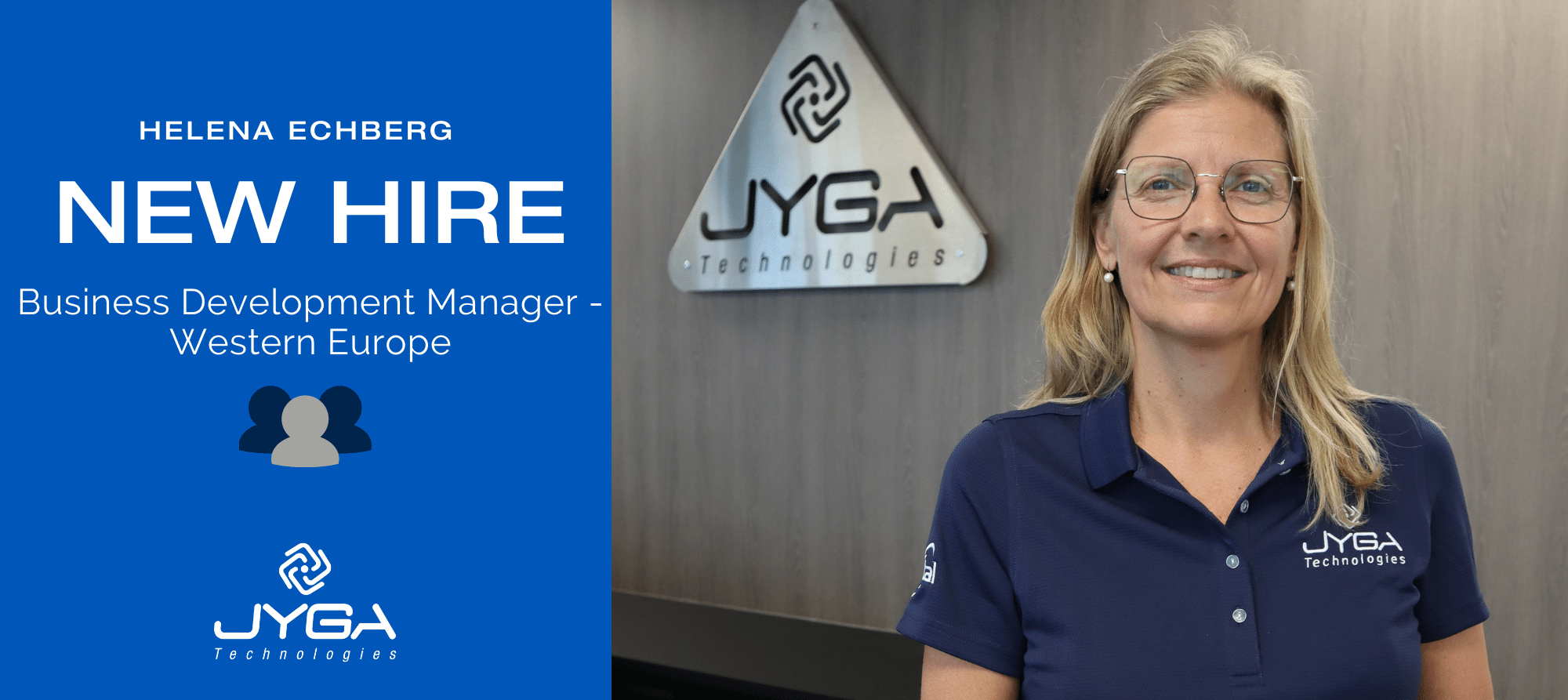 For Immediate release
Saint-Lambert-de-Lauzon, Canada — Jyga Technologies, is very pleased to welcome Helena Echberg to its business development team. Ms. Echberg joined GESTAL/Jyga Technologies on May 2nd, 2022 as a Business Development Manager in the Western Europe area.
"During my 25 years living and working in North America, I have watched the growth of Jyga Technologies and their increasing global presence. I am very happy for the opportunity to join this dynamic and professional team" says Helena.
Strong of working with pork producers for the last 26 years, Ms. Echberg has acquired extensive knowledge in equipment, animal welfare and genetics. Helena is a natural addition to Jyga's team and will allow the company to extend the high level of expertise that is the pride of all its teammates.
"I had the privilege to meet with Helena at the very beginning of her North-American journey. She has always been a good resource and reference when it comes to swine industry's animal husbandry and group sow housing. Seeing her join us as a colleague has always been an aspiration for us at Jyga Technologies. We're please to welcome here among our team."- Stéphane Clément, Vice-President Business Development
HER BACKGROUND
Born in Denmark, Helena Echberg has been in the swine industry all her life. She graduated from Aarhus Business University in 1994. Afterwards, she began her career in international swine equipment sales. In 1997, Ms. Echberg moved to Quebec, Canada, where she is still currently living. She has represented Danish swine equipment companies from North to South America during more than 20 years through her own distribution channels. For the last 5 years, she continued her career as Managing Director – Business development and operations in Europe for the Canadian swine genetic company, Genesus Inc.
ABOUT JYGA TECHNOLOGIES
Jyga Technologies became the first company ever to design and manufacture electronic feeding system, which assures all your sows to get the perfect feed intake leading to great results. Strong of its expertise and having developed the first computerized swine feeding system in the world, it is not surprising to see the company being distinguished from the others by the diversity of its competences. Indeed, Jyga Technologies conceives and manufactures completely its GESTAL feeding systems at its plant located in Canada. From electronics to software or plastic molds everything is evaluated and tested at its experimental farm of 2,200 sows.
To contact Helena :
[email protected]
For media requests :
[email protected]