JYGA Technologies is very pleased to welcome Andrés Mireles Flores to its Team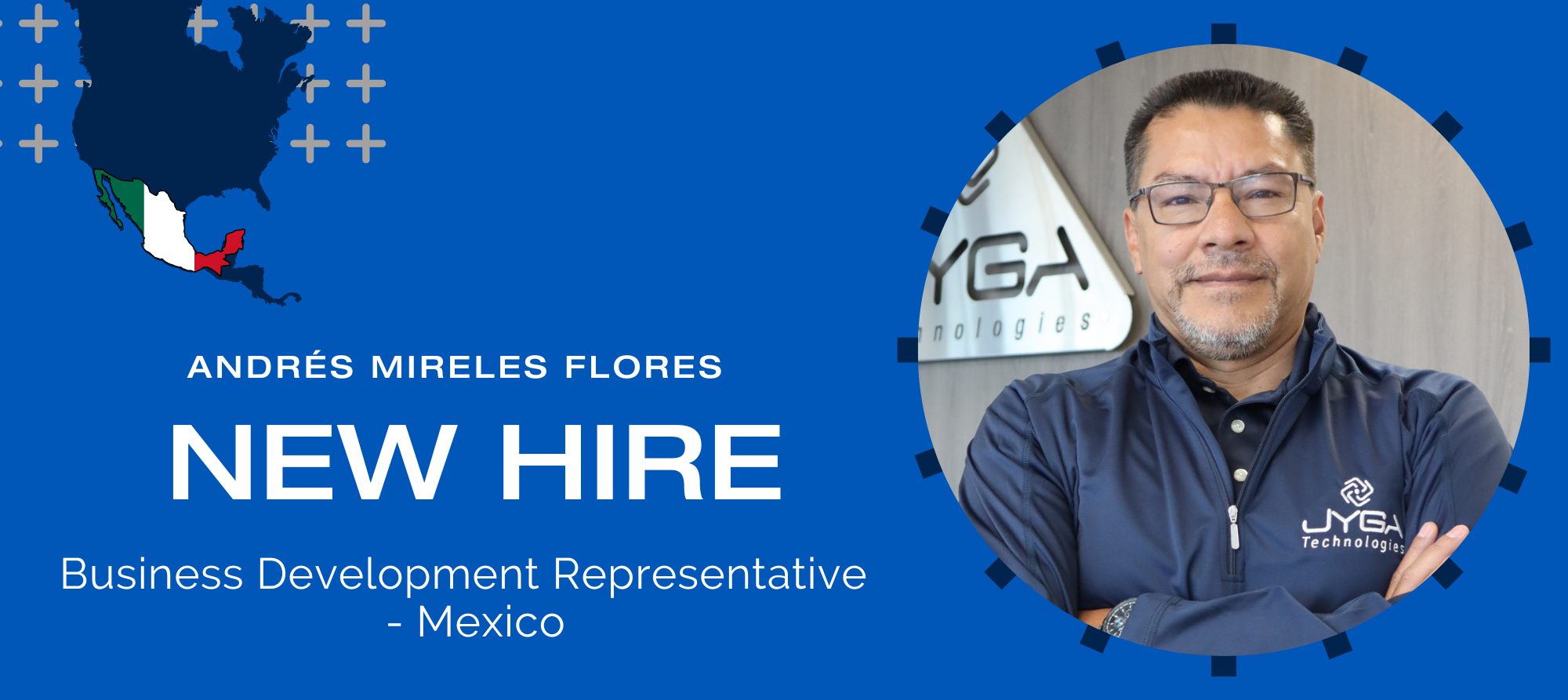 For Immediate Release
Saint-Lambert-de-Lauzon, Canada — JYGA Technologies is very pleased to welcome Andrés Mireles Flores to its business development team. Mr. Mireles joined GESTAL/JYGA Technologies on March 20th, 2023, as a Business Development Representative – Mexico. As producers face the challenges of the next few years where the rising cost of feed will be very important in Mexico and Latin America, JYGA Technologies has decided to expand its presence in these territories. This addition will allow JYGA to continue the high level of customer service that is the pride of all JYGA teammates.  
"As Mexico increases its presence as a leader in pork production, the addition of Andrés to the team was a natural decision for the company in order to acquire a collaborator specialized in swine production and nutrition." says Gratien Theriault, Business Development LATAM & Spain.
HIS BACKGROUND: Expert in Sow Nutrition and Swine Production
Born in Mexico, Andrés Mireles Flores is a veterinarian who has been in the swine industry for the last 25 years. In 2009, he graduated from the University of Guadalajara with a Master's degree in Animal Nutrition Sciences. With his experience in the swine industry, Andrés has acquired extensive knowledge in swine production, nutrition, equipment, and genetics. In his past roles, he coordinated innovative nutritional concepts to the Mexican swine market and oversaw distribution, commercialization, and implementation of nutritional and animal health solutions.
JYGA Technologies: Innovative Solutions to Improve Sow Management
JYGA Technologies became the first company ever to design and manufacture electronic feeding system, which assures all your sows to get the perfect feed intake leading to great results. Strong of its expertise and having developed the first computerized swine feeding system in the world, it is not surprising to see the company being distinguished from the others by the diversity of its competences.
Feeding System for Gestating Sows
Indeed, JYGA Technologies conceives and manufactures completely its GESTAL feeding systems at its plant located in Canada. From electronics to software or plastic molds everything is evaluated and tested at its experimental farm of 2,200 sows.
To contact Andrés :
[email protected]
For media requests :
[email protected]